View Larger Map
Alexis Addition bars & restaurants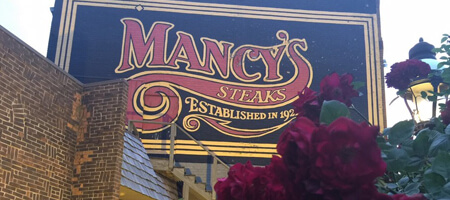 Mancy's Steaks
953 Phillips Ave
Toledo, OH 43612
Phone number (419) 476-4154
Mancy's Steaks is a beloved steakhouse right here in the Alexis Addition area that Toledo Limousine customers cannot get enough of. This is a classy spot where you'll really enjoy your bigger celebrations. The dining room is both old fashioned and elegant, with lovely light fixtures and crisp white tablecloths. We love to start off with the French onion soup or perhaps a nice wedge salad. The filet mignon is the most ideal choice on the menu but we can't say a single bad word about any of their steaks, chicken, or seafood. There's a full bar here as well, so you'll be able to enjoy a nice stiff cocktail along with your meal. Superb!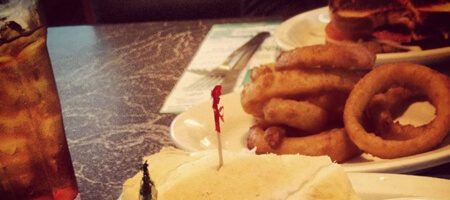 Brownstone Tavern
847 W Alexis Rd
Toledo, OH 43612
Phone number (419) 478-0324
Brownstone Tavern is a very comfortable place right here in the Alexis Addition area that Toledo Limousine customers love to visit for either lunch or dinner when they're out and about in this area with us. The quality of everything is so consistent. We're big fans of their hamburgers and sandwiches, both of which are generously sized and piled high with really delicious toppings. The reuben is just so mouth wateringly good, you won't be able to resist it. They have delectable daily soups here too that you'll love either as your meal or as a nice accompaniment. Come in any day of the week and enjoy the fantastic service and great ambiance.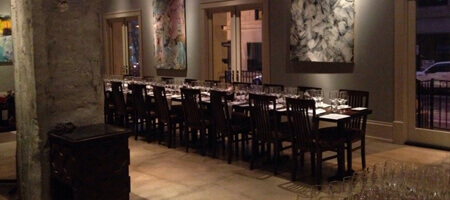 Registry Bistro
144 N Superior St
Toledo, OH 43604
Phone number (419) 725-0444
One of the most high class restaurants located in the Alexis Addition area for our Toledo Limousine customers is Registry Bistro. Pricey? Absolutely. But worth every dollar that you will spend. We're always singing the praises of their amazing appetizer menu, particularly of the scotch olives, the charcuterie tray, and the duck meatballs! We could make a whole meal out of just those three delicacies. In terms of our main meal, for lunch we love to opt for a meatloaf burger, and for dinner we think that the seared tuna with forbidden rice salad is just perfect. The mussels are also a great choice for any seafood lovers out there. A Toledo Limousine favorite!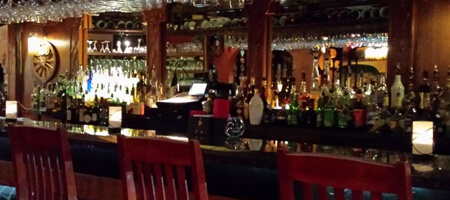 Beirut
4082 Monroe St
Toledo, OH 43606
Phone number (419) 473-0885
Beirut is the place for Toledo Limousine customers to go if they are craving wonderful Lebanese fare and Mediterranean food in the Alexis Addition area. This one's a little higher priced than other Mediterranean restaurants around here, but we think that the quality is also higher, so it's worth it! Sometimes you really do get what you pay for. The lamb shanks here are just amazing, huge and packed with flavor. The kafta is a big favorite of ours and we're also in love with the fattoush. The hummus and baba ghannouj cannot be overlooked here, and you'll also adore the garlic bread! So yummy! Wonderful service and a very pleasant atmosphere too.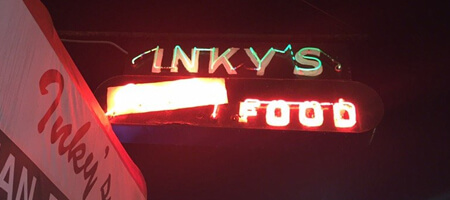 Inky's Italian Foods
3945 N Detroit Ave
Toledo, OH 43612
Phone number (419) 476-0500
For Italian food and pizza in the Alexis Addition area, Toledo Limousine customers cannot go wrong with a trip to Inky's Italian Foods. This place has been going strong for decades, and you don't get that kind of longevity without really making some amazing food. The thin crust pizza is something that's a big favorite of our Toledo Limousine customers, and we also very highly recommend the spaghetti and even the ketchup and egg noodles! (Don't knock it til you try it!) The cheese bread is also quite delicious. The fish fillet is always a nice choice and we'd even recommend the deluxe hamburgers! Everything is good here!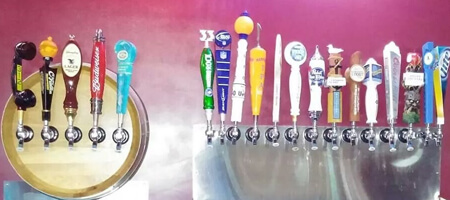 Rock'n Whiskey Saloon
2640 W Laskey Rd
Toledo, OH 43613
Phone number (419) 474-3971
The Rock'n Whiskey Saloon is a sports bar in Toledo. Located on W Laskey Rd, this bar is one of the best. They have delicious traditional American cusine, plenty of beer and, you guessed it, lots of whiskey. There's free Wi-Fi, TVs, a DJ, and friendly service. This is aloud type of place, so don't expect a quite night out here! The prices are very reasonable. Like we mentioned, they have plenty of beer - and absolutely outstanding rotating selection so you'll never get bored drinking here! Both draft and bottled beer offer a great listing. We highly recommend them.
43612