View Larger Map
Berkey bars & restaurants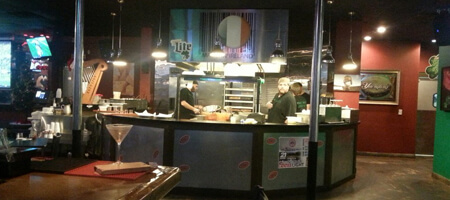 Paddy Jack's
6725 W Central Ave
Sylvania, OH 43617
Phone number (419) 725-9048
One of the very best sports bars in the Berkey part of Toledo Limousine's service area is Paddy Jack's. This is the kind of place where you can sit right down and feel at home, watching sports on television and noshing on some of the most delicious comfort food in town, in the form of gourmet grilled cheese sandwiches that are just too good to be believed! The loaded baked potato grilled cheese sandwich has got to be the star item here, at least as far as we are concerned! See what we mean by comfort food? You could just dive into this stuff. The happy hour prices are excellent and they've got great outdoor seating here too. Very friendly staff!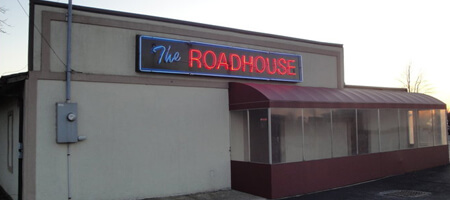 The Roadhouse
11535 W Central Ave
Swanton, OH 43504
Phone number (419) 829-2223
The Roadhouse is a really laid back bar and restaurant in the Berkey area where Toledo Limousine customers can enjoy some food and drinks on the cheap! This is one of the most relaxing places in town, just the perfect place to let your hair down after a long and grueling work week. A few good stiff drinks and you're living it up with your friends and forgetting about all your troubles. The people who work here are friendly and quite relaxed themselves, helping you to get into the groove and shift down after you've been in work mode all week! You'll love the burgers and the daily specials, and you'll especially appreciate the fact that they accept credit cards!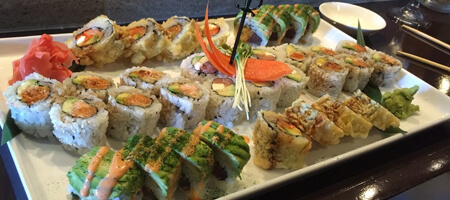 Domo Sushi
6725 W Central Ave
Toledo, OH 43617
Phone number (419) 214-0999
Domo Sushi is the premier Japanese sushi bar in the Berkey area, and we think that Toledo Limousine customers would do very well to choose this place when they want some really good Asian food and drinks too. The sushi chef is a real master here, and it's a joy to watch him slice the perfect pieces of sashimi and create delectable nigiri for you to enjoy. We're big fans of the specialty rolls here, especially the ones with unique sauces and cream cheese. The simple classic rolls, like the tuna rolls and salmon rolls, are also just perfect without needing any further embellishment. Wonderful service and a great atmosphere too.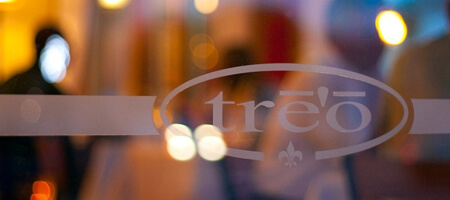 Treo Restaurant
5703 Main St
Sylvania, OH 43560
Phone number (419) 882-2266
Treo Restaurant is probably the trendiest place in the Berkey area, and it's one that Toledo Limousine customers have latched onto in recent months, realizing just how cool it is to hang out here and enjoy the night with their good friends. The dining area is beautiful and just the perfect spot to enjoy their delectable Italian food. The bar area is wonderful too, and you'll enjoy sitting there with your Toledo Limousine friends and sipping delicious specialty cocktails. They have live jazz and blues here that will really tickle your eardrums and help you to relax away some of the stresses of the prior work week. Pricey, indeed, but well worth it!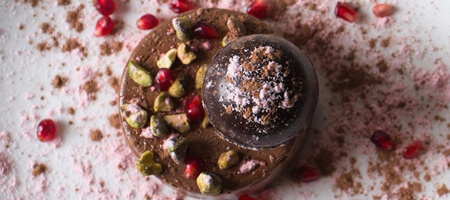 Element 112
5735 N Main St
Sylvania, OH 43560
Phone number (419) 517-1104
Element 112 is another pricey-but-worth-it establishment located in the Berkey area, and Toledo Limousine customers love to choose this one for their bigger celebrations and more exciting occasions in life. The tasting menu is really a hit with our limo customers, as it doubles as dining and entertainment! The chef is truly one of a kind and he'll serve you some of the most amazing things you've ever tasted. The prix fixe meals are just amazing. We love the cauliflower bisque, the goat cheese agnolotti, the mashed potato balls, the bone-in pork chops with linguine in spicy marinara, and of course the sous vide filet! Oh, my! We love it all!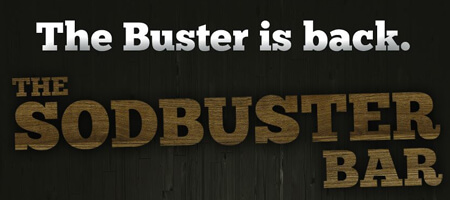 The Sodbuster Bar
5758 N Main St, Ste 6
Sylvania, OH 43560
Phone number (419) 517-1045
Wow, we love this bar! Sylvania's best for live music and great drink is The Sodbuster Bar. The best service, beer, and food in the area is at The Sodbuster. We can't say it enough: this is a really great bar. The bartenders are super friendly and the atmosphere is very welcoming and comfortable. You'll quickly find yourself becoming one of the regulars! You'll enjoy live music from some of the area's best acts. If you're hungry try the loaded fries and for dessert the fried cookie dough! Yum!
43504