View Larger Map
Curtice bars & restaurants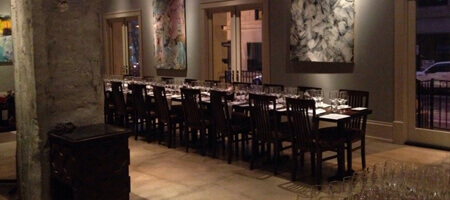 Registry Bistro
144 N Superior St
Toledo, OH 43604
Phone number (419) 725-0444
Toledo Limousine has been recommending Registry Bistro to our Curtice area customers for quite some time now. It's been said by many that they set the bar for all area restaurants, and we believe that's true. This is truly the best of the best, and very deserving of the top spot on this list. As with most supreme choices like this, you'll pay for it, but you'll get every bit of what you pay for! While the entire menu is a real pleasure here, what we're in love with is the appetizer menu, particularly focused on their delicious deep fried scotch eggs, their well-selected charcuterie tray, and their mouth watering duck meatballs with dipping sauce. Everything's fantastic here!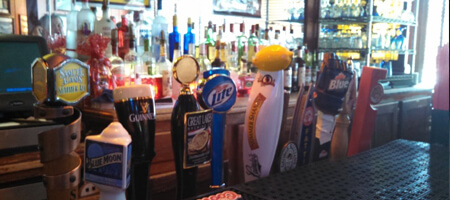 Tony Packo's
1902 Front St
Toledo, OH 43605
Phone number (419) 691-1953
Tony Packo's is a famous hot dog joint that Toledo Limousine travelers in the Curtice area just love. And you're not limited to just hot dogs here, though that's one of the things they're best known for! The deep fried pickles are a great love of ours, and we'd be fools if we didn't mention the chicken paprikas with cucumber salad! True old fashioned Polish style like you would not expect to find here! The German potato salad is also just ideal and it goes so well alongside their chili dogs and coneys. The chicken chili is very highly recommended as well! TVs, full bar, and an awesome touristy vibe that you'll enjoy when you're doing some limo traveling!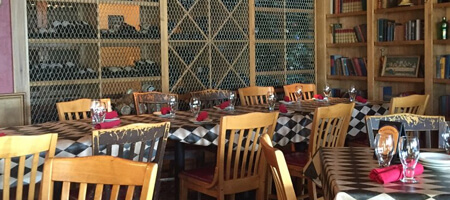 Zia's
20 Main St
Toledo, OH 43605
Phone number (888) 456-3463
Zia's is such an awesome place to enjoy a great Italian meal. Located right on the water and in such a smart location for our Curtice area Toledo Limousine travelers, we just can't say enough about this place. We love to start things off with their delicious Italian bread with olive butter, and then work our way through some bruschetta and perhaps some calamari. The fried ravioli is the perfect main dish, and you cannot go wrong with the pizza here either! If you have a group of six or more sitting at the bar, you even get a free pizza! How nice is that? The outdoor seating is so pleasant here and you'll love the full bar. Wonderful bartenders who really know how to mix a mean drink!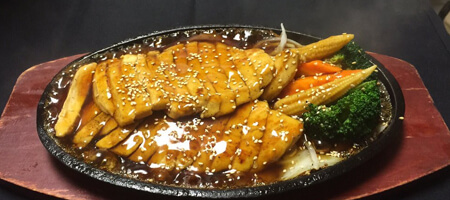 Osaka Sushi & Hibachi
3150 Navarre Ave
Oregon, OH 43616
Phone number (419) 697-2669
If you are a lover of sushi and Japanese fare, you will be very happy with what you find at Osaka Sushi & Hibachi, right here in the Curtice area, very conveniently located for our Toledo Limousine customers. They've truly got some of the nicest put together bento boxes that we have ever had the pleasure of eating, and we especially love the chicken tempura option for lunch. On Thursdays, they offer 20% off their sushi rolls, which will really help you and your Toledo Limousine group to save some money on your meal. They have a nice sake and beer selection here and even televisions so you can keep an eye on the big game while you dine!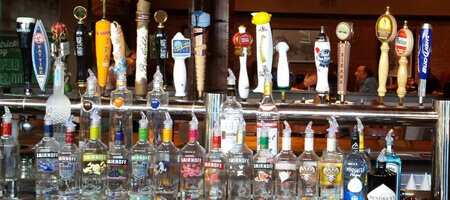 Table Forty4
610 Monroe St
Toledo, OH 43604
Phone number (419) 725-0044
Table Forty4 is probably the most perfect pub that we have ever had the pleasure of visiting in the Toledo Limousine service area. It's close to the Curtice area and very ideal for your upcoming trip around here. The delicious burgers and fries are the standout item here, and they are just so good, a definite cut above the rest and the burgers that you're used to elsewhere! They've got some of the best mixed drinks that we've ever tasted, and we can't say enough about the live music that they offer up for entertainment. When they've got a full house, it's loud and lively here, and our Toledo Limousine crowds really enjoy that. Good stuff all around!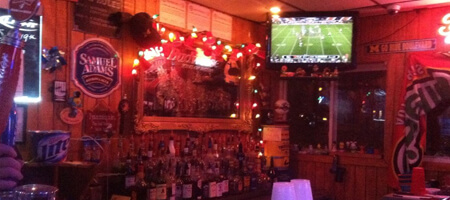 Village Pub
1450 Railroad St
Millbury, OH 43447
Phone number (419) 836-1118
Village Pub is a local watering hole in Millbury, easy to find right next to the railroad tracks. Low prices and a loud crowd are the hallmark of this bar. Seriously, they have the lowest prices of probably any bar you've ever been to; in fact, you can buy a round of drinks for your group and you likely won't spend more than $10, even if that round includes a couple cocktails. Village Pub has all the basics as far as beer goes, and whatever liquor you need to make a mixed drink.
43412