View Larger Map
East Toledo bars & restaurants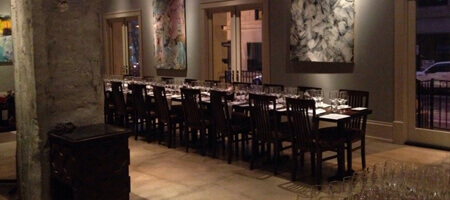 Registry Bistro
144 N Superior St
Toledo, OH 43604
Phone number (419) 725-0444
Toledo Limousine has been raving about Registry Bistro for quite some time now, and when you're coming through the East Toledo area with us in the coming weeks, you just might want to check this one out with all your limo friends. This is the one that sets the bar for all the others, and as you might expect, the prices are in accordance with that, but well worth it. The duck meatballs are something that just drive us crazy here! So good and packed with flavor. The scotch olives are another favorite and our mouths water just thinking about the charcuterie tray! And those are just the appetizers! This trendy and classy spot is a Toledo Limousine essential.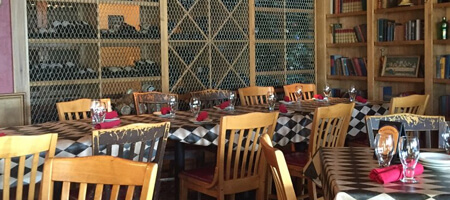 Zia's
20 Main St
Toledo, OH 43605
Phone number (888) 456-3463
Zia's is the essential Italian restaurant for East Toledo Limousine travelers! This one's a little less pricey than the place above, and it's located right on the water for a truly beautiful dining experience unlike any other. It's very classy and beautiful, just begging you to get dressed up and enjoy a dressy night out with your closest friends and loved ones. We like the fact that you get a free pizza if you've got a group of six or more at the bar! Very cool. In fact, the pizza is one of the top recommended items here, and well worth ordering! The full bar is a great perk here. There are no TVs to distract you from the lovely dining experience here. Just beautiful!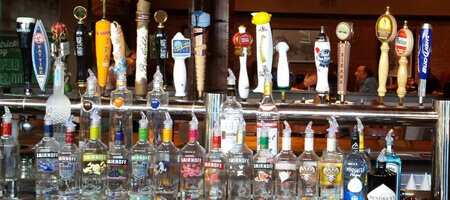 Table Forty4
610 Monroe St
Toledo, OH 43604
Phone number (419) 725-0044
Table Forty4 is the perfect pub right here in the East Toledo area that our Toledo Limousine customers can always rely on when they're traveling with us. We love the dim lighting and wood accents here, making it feel like a truly authentic old fashioned pub, and we love the modern attention to detail and the incredible food and drinks that they serve up. The all American burger is our must-have item and we just love the generous pile of fries that come along with it! If you're there when there's live music, you'll certainly enjoy the show. This is the perfect place for a casual outing with friends or a laid back date with that someone special!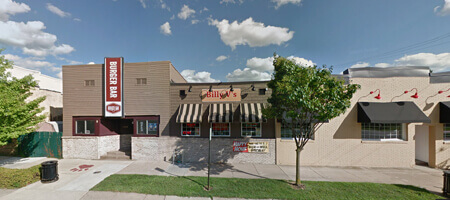 Bulldog Diner
159 Superior St
Rossford, OH 43460
Phone number (419) 662-7760
Bulldog Diner is known for their delicious comfort food, and we can't think of a better comfort food destination for you when you're out here in East Toledo with Toledo Limousine! They've got a huge array of sandwiches and burgers that are just so filling and good. The Brutus burger is a definite standout and we've been known to rave about their chicken paprikas as well! Their taco salads are great too and we love the daily specials. There's always something good to eat here, and often very creative choices are served up too! We love the fact that there's a bar right next door in case you want to have a beer or two before coming in and filling up that tummy!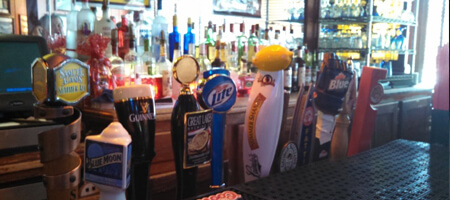 Tony Packo's
1902 Front St
Toledo, OH 43605
Phone number (419) 691-1953
Tony Packo's is such a beloved place in the East Toledo area, definitely a great choice for your upcoming Toledo Limousine outing! It's just so laid back and chill here, you'll want to shoulder up to the bar and just spend the whole weekend there! They have some of the best chili that we've ever tasted, including chicken chili, and it pairs so perfectly with their deep fried pickles and a nice icy cold beer! They've got a very enticing side dish here too, paprikas dumplings in gravy! Talk about comfort food. You'll want to dive into a big bowl of that for sure. The touristy atmosphere here is fun and friendly and just right for a limousine trip!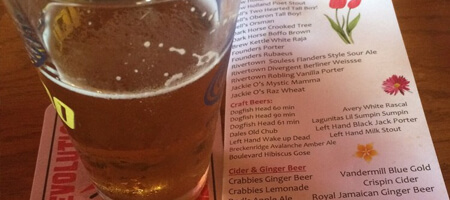 The Attic on Adams
1701 Adams St
Toledo, OH 43604
Phone number (419) 243-5350
The Attic on Adams is one of Toledo's most popular drinking establishments. In addition to a fun atmosphere and top-notch customer service, The Attic has a great selection of beer and some pretty creative cocktails made by the fantastic bartenders. Their menu offers a huge variety of food to fit any tastes and diet. Even better, the prices are insanely reasonable. The Attic is the perfect spot for drinks after work or on a fun Saturday night of bar hopping around Toledo. The Attic on Adams is always a crowd please so be sure to check them out!
43604, 43607, 43608, 43609, 43610, 43612, 43613, 43620