View Larger Map
Harbor View bars & restaurants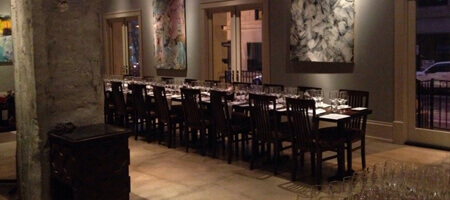 Registry Bistro
144 N Superior St
Toledo, OH 43604
Phone number (419) 725-0444
How many times has Toledo Limousine recommended Registry Bistro to our customers in the Harbor View area? Too many times to count! That's because this is honestly one of the greatest restaurants in our service area, period. This is pure gourmet goodness at its very best. The appetizers is where they really shine, including our famous top three of duck meatballs, scotch olives, and charcuterie tray! The meatloaf burger is one of the most enticing things on the menu, true comfort food status right there! This is a very trendy and upscale place that's wonderful for spending time with good friends and enjoying a really memorable meal.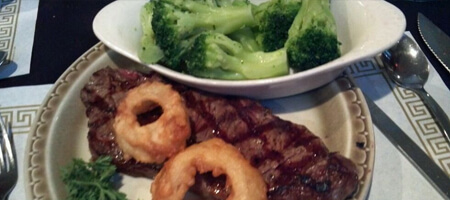 Bayshore Supper Club
5307 Bayshore Rd
Oregon, OH 43618
Phone number (419) 698-8106
CLOSED - If you are a seafood lover traveling with Toledo Limousine in the Harbor View area, you simply must check out Bayshore Supper Club on Bayshore Road. And while the seafood is the star item here, you don't have to be a fish fan to enjoy yourself! The steaks and chicken dishes are absolutely mind blowing! The vibe here is a bit old fashioned and some say it's in need of an update, but if you love all things retro, you'll feel right at home here. There are televisions for the sports lovers and there's plenty of room for groups too. There's a full bar at your disposal as well and they really know how to mix an amazing drink for you. Wonderful service! You'll love it!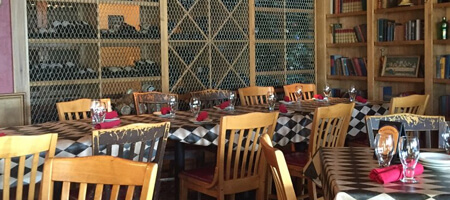 Zia's
610 Monroe St
Toledo, OH 43604
Phone number (419) 725-0044
Zia's is your essential Italian restaurant in the Harbor View part of Toledo Limousine's service area. Though it's located in a prime spot on the water, if you plan your visit for a quiet weekday, you will be able to beat the crowds. The classy and modern ambiance here simply cannot be beat, making it the perfect place for your special celebrations with Toledo Limousine! The fresh Italian bread with olive butter is absolutely amazing, and we love the calamari too! For your main entree, why not opt for their famous pizza? It's great for sharing with groups, and in fact, if there are six or more of you sitting at the bar, you'll even score a free pizza! Full bar and outdoor seating too!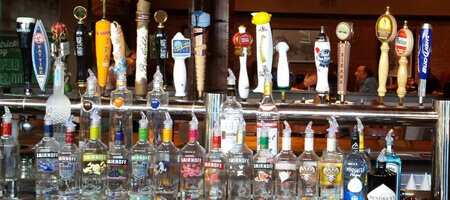 Table Forty4
610 Monroe St
Toledo, OH 43604
Phone number (419) 725-0044
Toledo Limousine has recommended Table Forty4 a time or two for our customers in the Harbor View area, and do you know why? It's because we absolutely adore the pub experience here. It's modern, classy, and even a little old fashioned, all at the same time. We don't know how they manage to pull it off, but they do. Dim lighting, wood accents, and wonderful service that makes you feel like you've stepped back in time or maybe into the future. You'll love sitting at the center bar and having a drink or two with your friends or maybe chatting it up with the bartender. The fish and chips are some of the best that we've ever had, our highest recommendation!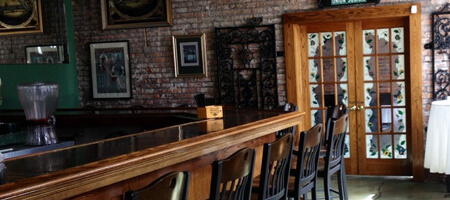 Manhattan's
1516 Adams St
Toledo, OH 43604
Phone number (419) 243-6675
Manhattan's is a real gem right here in the Harbor View area, very highly recommended to our Toledo Limousine customers, especially if you'd like to enjoy a little jazz and blues along with your tasty meal. This is a beautiful place with an impressive bar, exposed brick, and tall ceilings that let in plenty of light and give it an airy feeling. The booths are very comfy and we like sitting at the bar too. The surf and turf is a really stellar item here and we're in love with their Saturday prime rib special as well! Their French onion soup will really rock your tastebuds, and you cannot go wrong with their New York style cheesecake for dessert. Great happy hour too!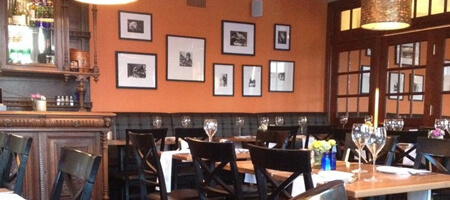 Skye Bistro
8434 Mentor Ave
Mentor, OH 44060
Phone number (440) 974-3572
Skye Bistro is a very beautiful restaurant and pub in Mentor, OH. Open daily for lunch and dinner, Skye Bistro serves up classic pub food and decadent dessets in an upscale setting. They serve craft beer and have an impressive cocktail menu. This is a perfect place to bring a date or to celebrate an anniversary or birthday. Prices are what you'd expect of a fancier restaurant, but nothing too outrageous. The service is very friendly and they can even accommodate large groups. We definitely recommendation trying a night out at Skye Bistro.
43434