View Larger Map
Holland bars & restaurants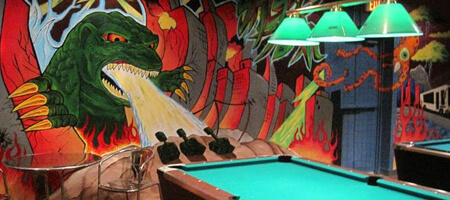 Spicy Tuna Sushi Bar & Grill
7130 Airport Hwy
Holland, OH 43528
Phone number (419) 720-9333
When your travels with Toledo Limousine in the Holland area have you craving some truly delicious sushi and Japanese fare to fuel you back up for the long trip ahead, point your chauffeur to Spicy Tuna Sushi Bar & Grill on Airport Highway. What's so cool about this place is that it doesn't have the typical zen-like ambiance that you are used to at most sushi bars. Rather, it's a very modern and lively sports bar type of situation. Delicious sushi, sports on TV, and a fun and friendly ambiance... what more could you want? The rolls that we most highly recommend to you are the spicy tuna and the Mexican roll! Full bar, game room, and even karaoke!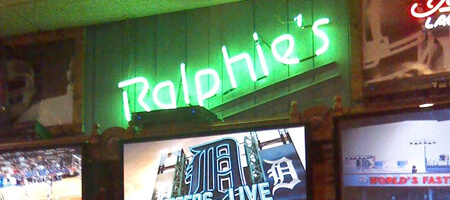 Ralphie's Sports Eatery
6609 Airport Hwy
Holland, OH 43528
Phone number (419) 866-1344
Ralphie's Sports Eatery is another fun and friendly place in the Holland area that we think all of our Toledo Limousine customers will enjoy. They've got great televisions here so that you can always keep an eye on the game. And the food! Oh, it's delicious! All the bar food favorites that you love are here, including nachos, burgers, fries, chicken... but it's just a notch above what you're used to. Mmm. So good. The desserts are where they really shine though, so make sure that you save room! Which is hard to do with such good food and so many craft beers that are just begging you to chug 'em! Trivia night is a blast, and it's free, with prizes! Very cool.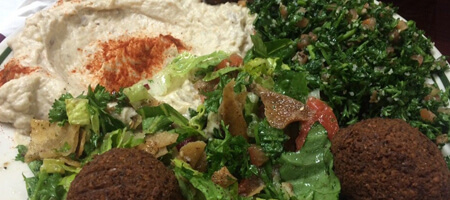 The Grape Leaf Diner
909 S Mccord Rd
Holland, OH 43528
Phone number (419) 868-9099
The Grape Leaf Diner is a wonderful Middle Eastern restaurant that our Holland area Toledo Limousine travelers really request on a very regular basis. They've got some of the best hummus that you'll find anywhere in the area, so good we just want to spread it all over everything that we order! The garlic sauce is noteworthy too, and the baba ghannouj! Oh, my! The chicken kabobs are a fun thing to share with your party bus group, why not order up a large party tray of them? The arayis pita is a great choice and we love the chicken shwarma too. No TVs here, no wi-fi, no alcohol, just great food and amazing service. Couldn't love it more!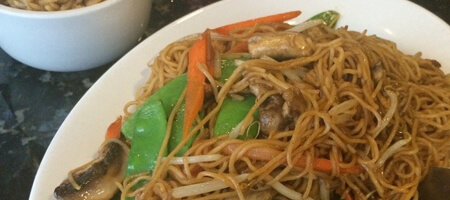 New Empire Restaurant
6540 Centers Dr
Holland, OH 43528
Phone number (419) 868-6565
If dim sum is one of your favorite things in the world, you've simply got to check out New Empire Restaurant in the Holland area! Toledo Limousine customers find it so fun to come here in big groups and enjoy everything that they have to offer. Many say that this is the best Chinese restaurant in the area. They've got a lot of your classic Chinese favorites here, but it's the more unique items that you'll really want to dive into and save the typical stuff for another time and another place. The shrimp with snow peas is a favorite of ours and we love the szechuan chicken. All of the dim sum offerings are just too good to be believed! Highly recommended!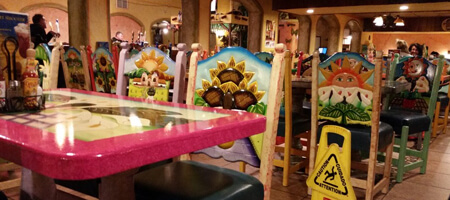 Cinco de Mayo
7011 Airport Hwy
Holland, OH 43528
Phone number (419) 866-8229
If Mexican food is what you're after in the Holland part of Toledo Limousine's service area, then check out Cinco de Mayo! You certainly don't have to wait for May 5th to make this your destination! It's great all year round. They've really got a very extensive menu here and there's lots of space here for your larger limo groups. The wild decor is really fun for your parties, making you feel a little livelier and a little friendlier just from the bright colors and cheerful atmosphere. There are televisions here too, so you can keep an eye on the sports scores or the headlines when there's not a game on. And of course there's a full bar so you can get your margaritas and other chilly favorites! So delish!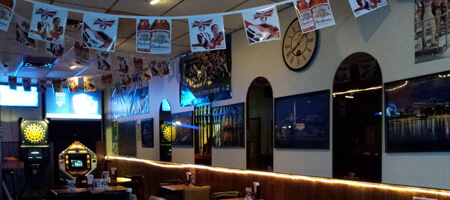 New Airport Lounge
7130 Airport Hwy Ste 11
Holland, OH 43528
Phone number (419) 861-8940
The New Airport Lounge, appropriately located on Airport Hwy, is a dive bar. While they don't serve food, you can bring your own and Airport Lounge is right near some of Holland's best restaurants. This bar has low dive bar prices, so you can go expecting to get a lot of drinks without blowing your entire paycheck. Service is friendly, and the atmospehre is comfortable. It's not really a date night type of place, but it's a perfect hangout for a night out with friends or after a particularly hard day at work.
43528