Toledo Limousine Weddings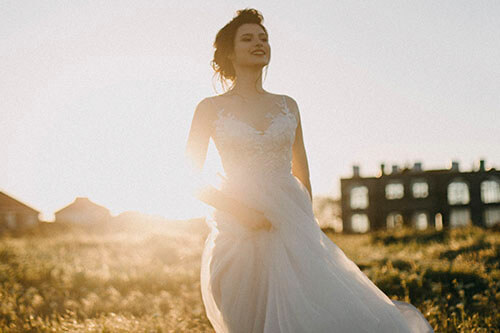 Here at Toledo Limousine we have had the pleasure of providing our services to countless weddings, and we have to say, it's quite an honor! We truly understand the importance of your wedding day and we strive to make your wedding day travel go as smoothly as possible.
Toledo Limousine is one of the most reputable companies in the area. No only do we always show up, but we're always on time or even early. This may seem like something you'd expect from any limo company, but, unfortunately, there are several companies who fail to even show up! Fortunately, with Toledo Limousine, you can count on receiving the amazing service you expect for your wedding day.
When you choose Toledo Limousine to provide your wedding day transportation, you'll enjoy the many perks of doing business with a reliable company. To begin, you'll have access to our 24/7 customer support where our friendly agents are waiting to help you with everything from your initial booking to any questions or concerns you may have up until the day of your wedding! You'll also enjoy our wedding package (3.5 hours of service), which includes a bottle of champagne, decorations, and, if you wish, red carpet service. Not to mention all of our rentals include unlimited stops and mileage. Our vehicles are the best you'll find, so on your big day you'll love travelling in our lavish limousines with plush seating, hardwood flooring, flat screen TVs and more. To top it off, our prices are affordable, so you can definitely fit the most luxurious limousines into your wedding budget!
We understand that you want only the finest when it comes to your wedding day. So when it comes to transportation, be sure to call Toledo Limousine!